Roll over image to zoom in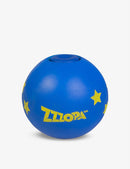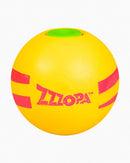 Description
Featuring a high-quality bearing within and a poly-active exterior, this exciting fidget toy can spin on your fingertips and bounce super-high! It's satisfying to play with and makes it easy to create all sorts of tricks.
Recommended for ages 3+ years
Includes one fidget toy that can spin and bounce
Like a fidget spinner and a bouncy ball all in one!